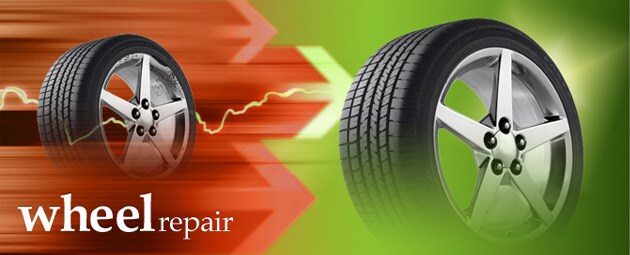 Sometimes we can't avoid that pothole or curb. Stuff happens.
If you've recently dented, dinged, or damaged your rim(s), your destination is Town and Country Toyota Collision Center in Charlotte, NC. Our alloy wheel repair experts can help repair or replace your rims, regardless of what make and model you drive.
Did you know that if you're rim is bent, this can cause serious safety issues with other components of your vehicle? The vibrations that are created by a bent rim can sacrifice the integrity of your important suspension components of your vehicle. Although we will do everything in our power to repair your rim, there are times when replacement is the only option.

Hours of Operation
Monday

8:00am-6:00pm

Tuesday

8:00am-6:00pm

Wednesday

8:00am-6:00pm

Thursday

8:00am-6:00pm

Friday

8:00am-6:00pm

Saturday

Closed

Sunday

Closed
Directions
Get Directions